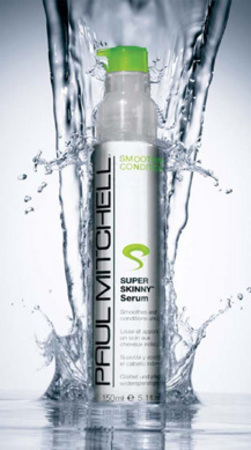 Paul Mitchell super skinny serum
I have used and loved this product for years; it's so versatile I can use it on every single client I see. It smooths and seals every strand leaving the hair shiny and conditioned, who doesn't want that? It claims to cut down drying time which I personally feel it does and that really helps to fight frizz. I use it on wet or dry hair and it literally lasts forever as you only need a tiny bit.
£18.95 150ml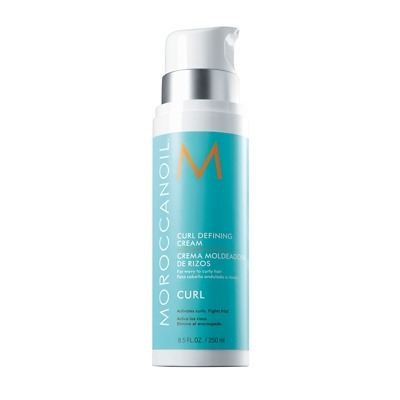 Moroccan oil curl defining cream
My sister was looking for a new curl cream to try on her beautiful ringlets I brought her this as I've used it with amazing results on other people, and who better to test its staying power than my own sister. It claims to have a curl memory that is activated by heat to keep the curls bouncy and frizz free for hours, I don't know about the 'curl memory' as such I think that's just a fancy way of putting it but it really does define the curls, it contains argan oil so its super rich and conditioning, so no more crispy curls. My sister loves it on her curly hair and I equally love it on my waves. Use it with a diffuser or for a more relaxed curl let it dry naturally, it can also be used on dry hair for a top up.
£24.75 250ml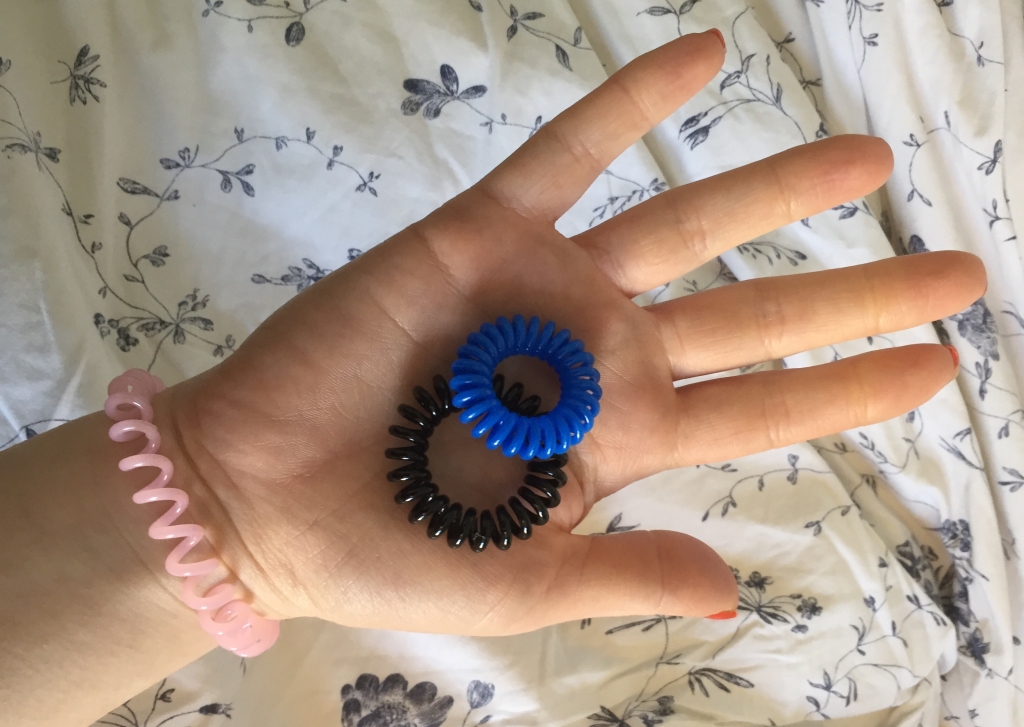 Invisibobble
I first came across these in Asia, all the women wore them in their hair, and they've got such gorgeous hair who would want a kink in it. I don't know the science behind it but it says that because of the shape of it (like a telephone cord) it places uneven pressure on the hair meaning you don't get a kink. I love how durable they are, no more snapping hair bands but the best thing about these is there kind to your hair, they don't have that horrible metal clasp joining the two ends together that can make your hair snap causing breakage, the shape makes for a strong grip but gives the hair more space within the ponytail so it doesn't pull and feel too tight.
£3.75 for 3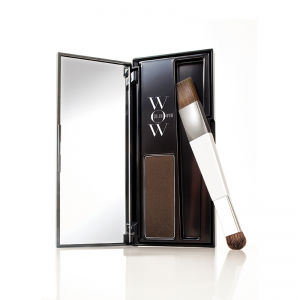 Colour WOW
This stuff is great for postponing your colour appointment for an extra week, it's essentially an eye shadow for your hair covering greys easily the blonde shades will even lighten dark roots on highlighted hair it's water resistant so it lasts until you shampoo your hair (don't panic you it won't run in the rain) there's lots of shades to choose from so finding a match should be easy and it's super easy to apply with the brush that's included.
£28.50 2.1g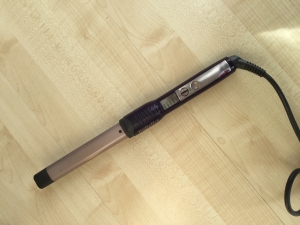 Waving wands
I love waving wands!!! they've completely taken over from curling with GHD'S for me (I still love my GHD's though) in particular I love my Babyliss wand because it's oval in shape and the same diameter basically it doesn't go to a smaller point at the end of the wand like most of them do, I'm not a fan of that I don't know why I just don't like the way it makes the curls look. This tool it perfect for creating glamourous waves, I like to curl my hair round it until I resemble a dolly with Shirley Temple ringlets and then brush them all out and finish with some serum and voila glamourous vintage waves.
£32.75 Amazon